Thank you for your interest in getting involved with Avicenna Vision.
Avicenna Vision aims to create a global network of compassionate and knowledgeable individuals who share our vision and tenacity for eliminating global poverty.
Avicenna Vision provides several ways in which you can positively make a difference in the lives of people around the world by donating time, money, and knowledge.
Donate Money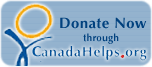 Avicenna Vision's projects are selected with the hope of empowering the targeted group to rise out of poverty in the long run. Therefore, we believe long-term support no matter how small will have a far greater effect in changing lives than sporadic one time donations.
Donations as small as $2/month can make a difference.
Why donate to Avicenna Vision:
Avicenna Vision commits to deliver 100% of the donations received to those in need. This is achieved by Avicenna Vision directors being personally responsible for all administrative and operational costs.
Avicenna Vision projects are aimed at targeting the forgotten segment of population who are not supported by mainstream support groups such as Unicef, Oxfam and Red Cross.
Avicenna Vision utilizes the majority of its donation to empower grass root projects to achieve self-sustainability. Thus our funding can perpetually be used to pull more and more people out of poverty.
Receive tax receipts instantly with your online donations.
Online donations to Avicenna Vision is collected through Canadahelps website. Canadahelps provides an easy and secure portal to set-up monthly donations using your bank account or credit card.
You can also send cheques payable to Avicenna Vision directly to our office at:
Avicenna Vision
1500 West Georgia Street
Suite 1555 – Box 62
Vancouver, BC Canada
V6G2Z6
Donate Time and Knowledge
Avicenna Vision invites all individuals aspiring to end global poverty to share their visions, knowledge and skills with us.
Many of the Avicenna Vision directors and advisors have volunteered their time as physicians, nutritionists, nurses and so forth to help on the Current Projects. In addition, all supporting staff involved in setting-up Avicenna Vision and its website have graciously donated their time to do this.
We aim to create a global network of highly educated, skilled, and compassionate individuals who share our vision and tenacity for eliminating global poverty. Please contact us directly if you are interested in starting a project or supporting an existing one in any capacity.