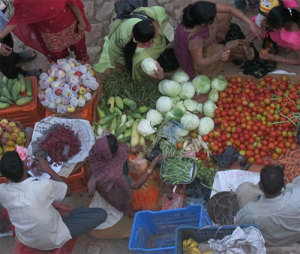 Avicenna Vision is delighted to begin a microcredit project in the village of Madan Pokhara, Nepal. Following meetings with local Farmers and Mother's group, small interest free loans are given towards grass roots projects aimed at achieving self-sufficiency and sustainability within one year. These loans will be recovered at the end of the year to be used in support of more home-grown projects in Madanpokhara.
The experience of Grameen Bank and Dr. Yunus Mohammad has proven that microcredit financing and social business is the most effective way of eliminating poverty. We invite you to get involved and share your wealth, ideas and skills to support and improve these projects.
It is our hope that the success of this project will lead to start of similar projects by Avicenna Vision in Central America and Africa.